Organizing your PhD at Computational Life Sciences (CLS)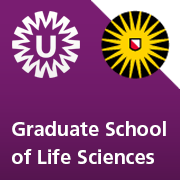 As a PhD candidate in our group, you can enroll in the PhD school of Computational Life Sciences (CLS) which is a part of the Graduate School of Life Sciences (GSLS). Our PhD Program offers courses, seminars, winter schools, and social activities every other month. On top of that, the GSLS offers a great variety of courses via the newly installed PhD Course Centre.
At the end of your PhD you will be eligible for a PhD Training Certificate of the GSLS, but there are a couple of things you should do first. This page provides an overview of what you need to do at the beginning, and at the end of your PhD.
The beginning of your PhD

Register at MyPhD
MyPhD is the application system for PhD candidates. In MyPhD you can register and keep track of your PhD. This system has fully replaced Hora Est since January 2019. After your initial registration, the system will automatically trigger emails to inform you on actions that are required to be taken.

To register, go to MyPHD for candidates.

After registration you should receive a confirmation by email. You can now log in via the URL MyPhD.uu.nl".

We recommend students formulate a Course Plan together with their supervisors. This is a way to better know which courses might be relevant for you, and to make this plan formal.

Throughout your PhD
Here are some things you need to keep in mind during your PhD.

B&O
B&O stands for "Beoordeling- en Ontwikkelingsgesprek", which is the yearly assessment you have with your supervisor. The Human Resources department will remind your supervisor to organize this, but it is important for you to keep an eye on this as your salary scale will not progress until you have completed the first year B&O. It should be a point to reflect on your progress and your goals in the rest of your research. As a starting point for reflection, a form is used that you fill in before going to the 'B&O'. You can find this form on intranet.

PhD Council and PhD events
In the PhD council, all 14 PhD program of the GSLS are represented. The representative for our program is Julian Vosseberg. The council meets once a month, to discusses and evaluate the quality of education, supervision and regulations. It presents these evaluations to the Board of Studies. If you have complaints or ideas about education (e.g. ideas for courses) or supervision that you would like to be discussed "higher up", you can let Julian know and he will take them to the council.

Furthermore, the PhD council organizes bimonthly PhD events and a yearly PhD day. These events concern general scientific issues (such as publishing, "standing out in the crowd", "the future of science" etc), include free food and drinks, and might be a nice way to meet PhD students from different fields.

PhD Event Thingies
Almost as fun as the actual GSLS PhD Events, our program organises a small evening for all PhDs candidates enrolled in our program. We typically present some of our skills or some project we are stuck with, introduce new PhD candidates to the GSLS, and finish up with some drinks/food.
---
Ending your PhD
Before you run away into the sunset, here are a few last things to do:

GSLS Certificate
If you want to get a GSLS certificate (you do!), make sure to wrap up by filling in the GS-LS Training Certificate application and bring it to the program coordinator (Bram van Dijk).

Planning the symposium
Catering, and reservation of the room: Academiegebouw Catering Oud London (http://www.cateringoudlondon.nl/academiegebouw.html) the room `Belle van Zuylenzaal' is very good, as it is closest to the room where the defense takes place

Planning the Party
Here are some popular places:
Cafe Joost (http://www.joost-utrecht.nl/)
Jan de Winter (http://www.cafejandewinter.nl/)
Witte Ballons (http://www.witteballonsutrecht.nl)
Rubens (Nieuwegracht) (http://rubensproeflokaal.nl/)
De Grote Catakomben (http://www.grotecatacomben.nl/)
de Reunie (http://www.lokaaldereunie.nl/)
Hemingway (http://www.hemingway-utrecht.nl/)